Post by universalexports on Aug 6, 2011 16:12:21 GMT -5
well for those that dont know, the Shasta 19 deluxe and maybe others have a dog legged setup on the axles that allows you to flip them upside down, this raises or lowers the camper by about 8 inches as best I can tell.
IF THIS SEEMS TO MUCH of a drop for you, you could easily do it like the old ford truck rear ends, and drop the axle below the springs to raise it 3-4 inches from it's lowest setting (see last pic)
I should note that mine has now been set to all three levels
DISTANCE TO WHEEL WELL FROM GROUND (where the aluminum is over the tire.)
25 inches --Axle flipped up
20.25 inches axle flipped down and placed under springs
17 inches axle flipped down.
REMEMBER SAFETY,
Safety glasses,
Jackstands
common scense
think about it first,,, you are raising the whole camper off the ground and it could get tricky.
here is a pic showing the "dog leg" the axle makes allowing the camper to be raised or lowered.
mine have been flipped over to make it sit higher off the ground, which would be good for off roading/rough terrain.
but I learned last weekend it makes it a PITA to get in and out of for small childeren, (higher step up, and cant reach the door handle)
so I am in the process today of flipping mine back to lower it,
here is how it sits now. way high.
I started by getting it up on jack stands all the way around
the sprayed the U-bolts with WD-40 to help get the nuts off.
half the leaf springs came off once I removed the bolt that goes through the center of the springs and axle.
I could not get that bolt out, (below circled in red) even with a 3 lb sledge. so I will just cut it, off when I flip the axle I will put a new bolt in 5/16 by 3.5 inches. and the head of the bolt will sit inside the hole in the axle, just like a car rear end.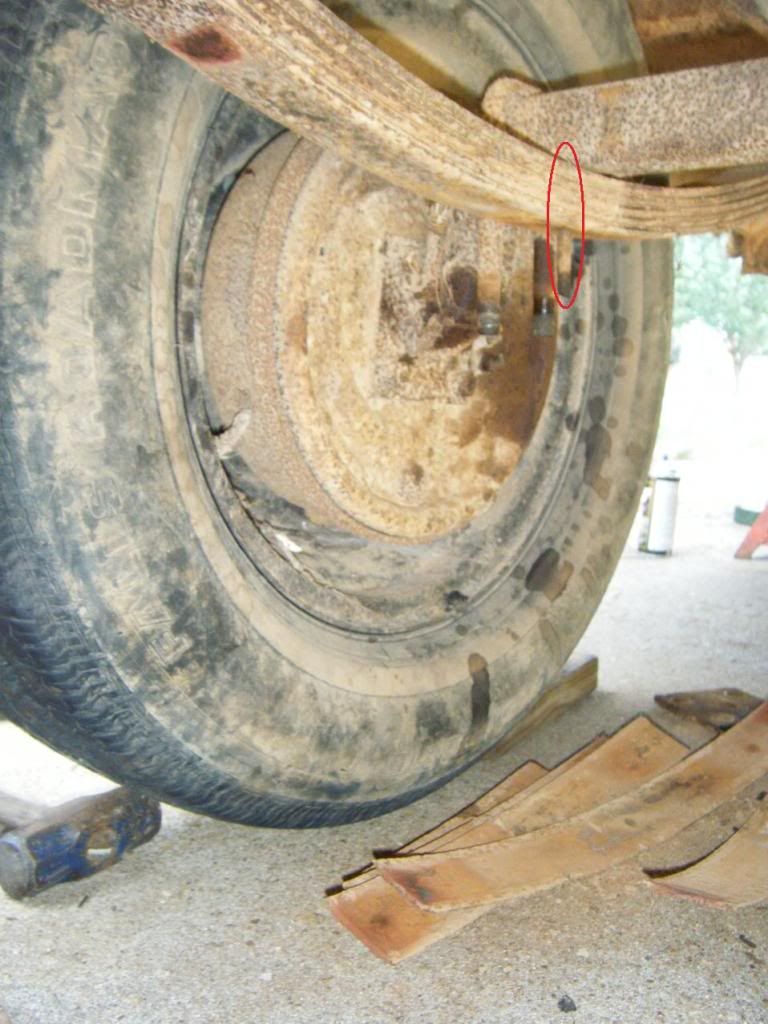 here are the bolts and U-bolts you have to remove, just remove them, flip the axle over (it is square) make sure the head of the bolt that goes through the springs is in the hole in the axle to keep everything centered.
this pic shows my new bolt that go through the springs, and the head is a good tight fit in the axle hole to keep everything centered,
the bolt is 3.5 inches long by 5/16 inches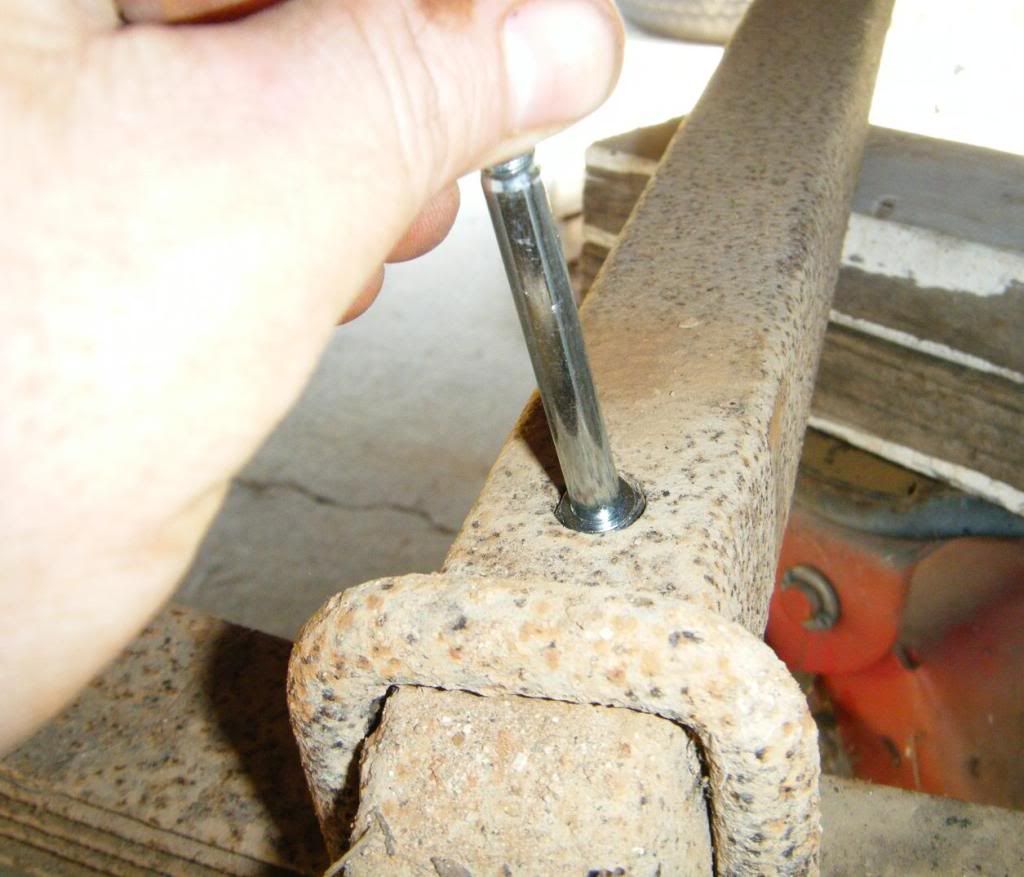 and here it is, a LOT lower, now I got to get a lowered receiver hitch or something I guess.