Post by kevschofield on Sept 7, 2011 7:58:27 GMT -5
Way back in March of this year I made reservations for one of the 40 trackside camping spots for the Labor Day Vintage Race Festival at Lime Rock Park in Connecticut. I was pretty certain the camper would be done and we'd have at least a couple weekend trips under our belts by then… silly me.
I've been going like mad the last 3 weeks to make sure we at least had a water tight 'room' to set up our air mattresses in. Things went well and I was able to complete the floor, roof, walls, dinette / bed and a potty closet. We brought a Coleman portable kitchen so we had a 2 burner stove and a grill that worked out great.
The trip from my place to my brothers and then down to Connecticut took 5 hours. The camper towed great at 65 and my 5.0 Explorer averaged 12.5 mpg for the trip.
Lime Rock Park is a famous road racing course in Northwest Connecticut set in the rolling hills of Lakeville. There are no grandstands..you spread out a blanket or portable chair on the hillsides. There are lots of different vantage points to watch from if you don't have a camper there right on the edge of the track. (We were about 30 feet from the cars going by)
I know camping at a race track conjures up images of drunk good ole boys doing cannonballs in to beer can piles, but this isn't that type of crowd or experience. We met lots of great people and had a fantastic long weekend at the track.
We did have one night of heavy rain but the camper was leak free, Yeah!
Here are a few pictures from the weekend.. not your typical camping pictures I know. It was not an 'out in the woods relaxing' kind of trip but it was a great weekend for my brother and I to break in the camper with.
Our spot: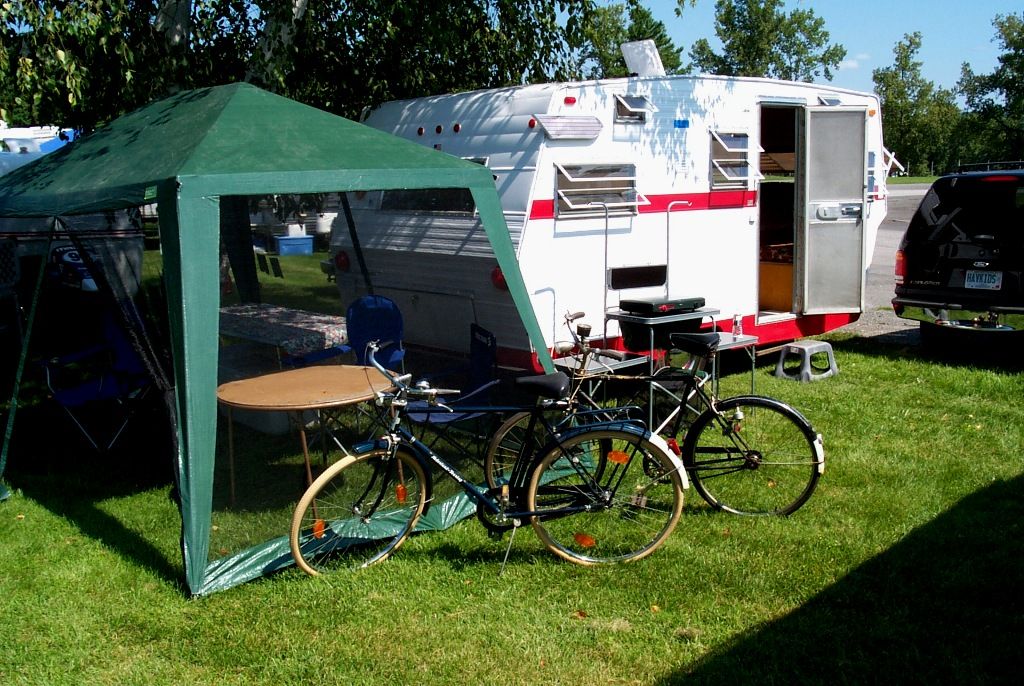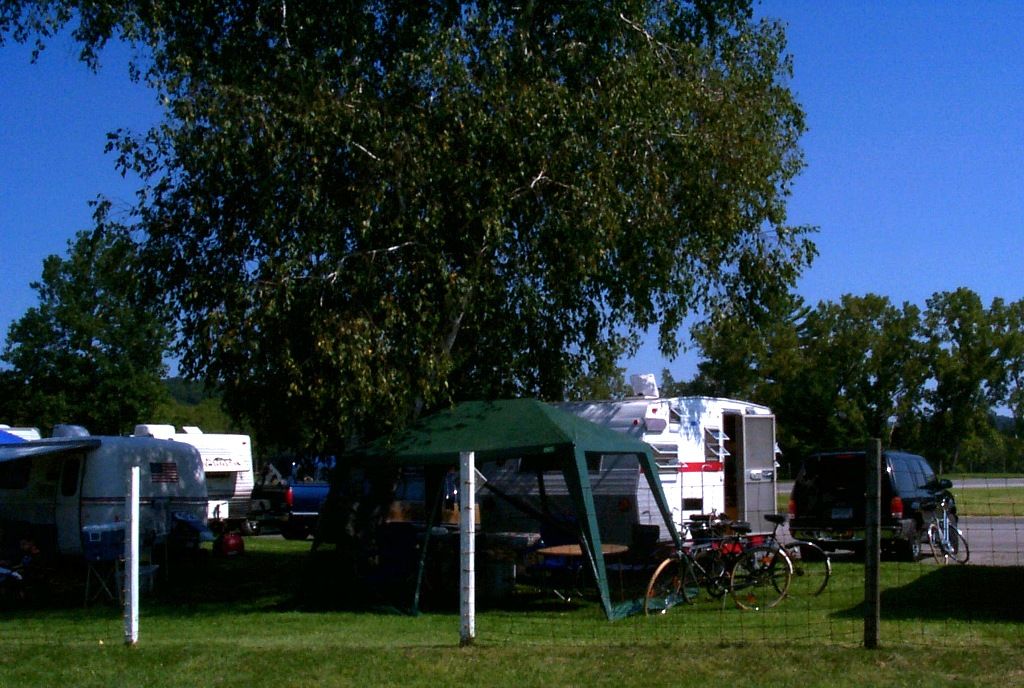 How close we were to the track: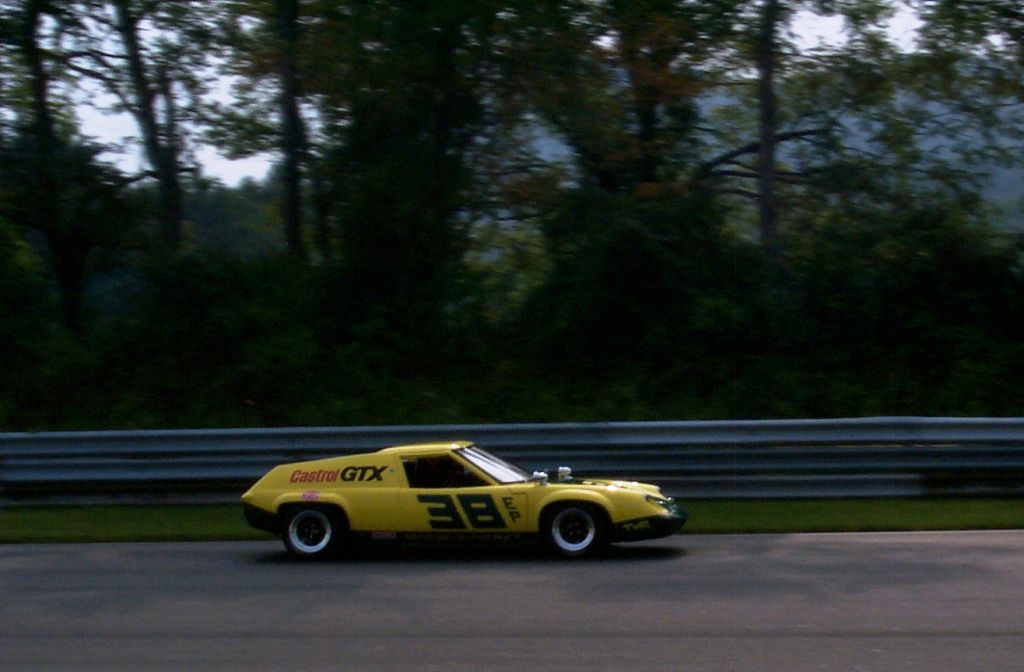 The 'setting' from a few different spots: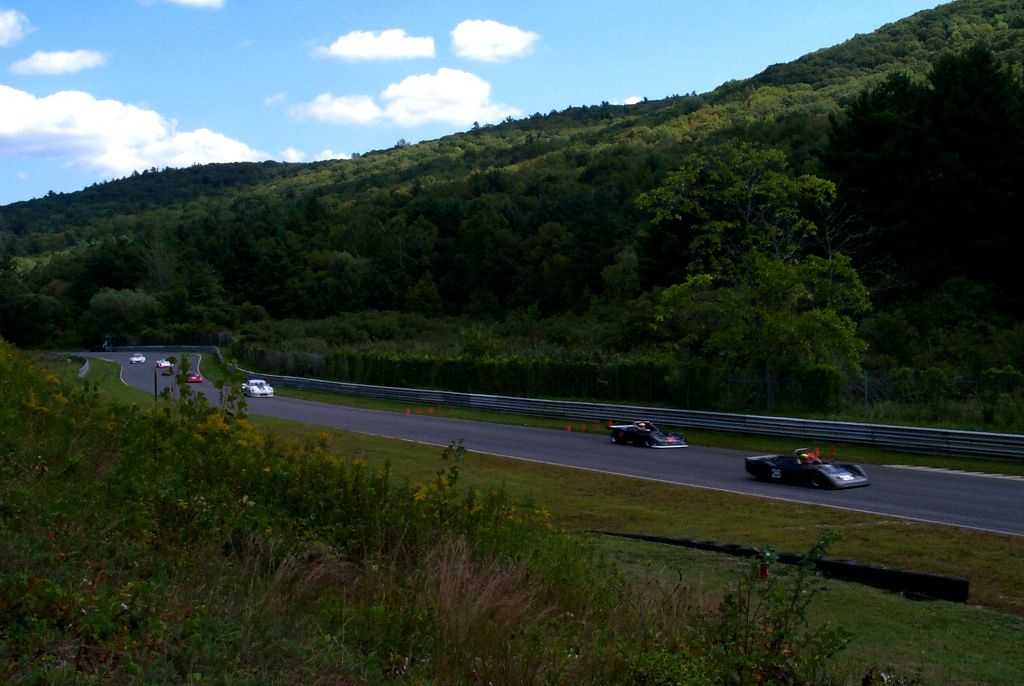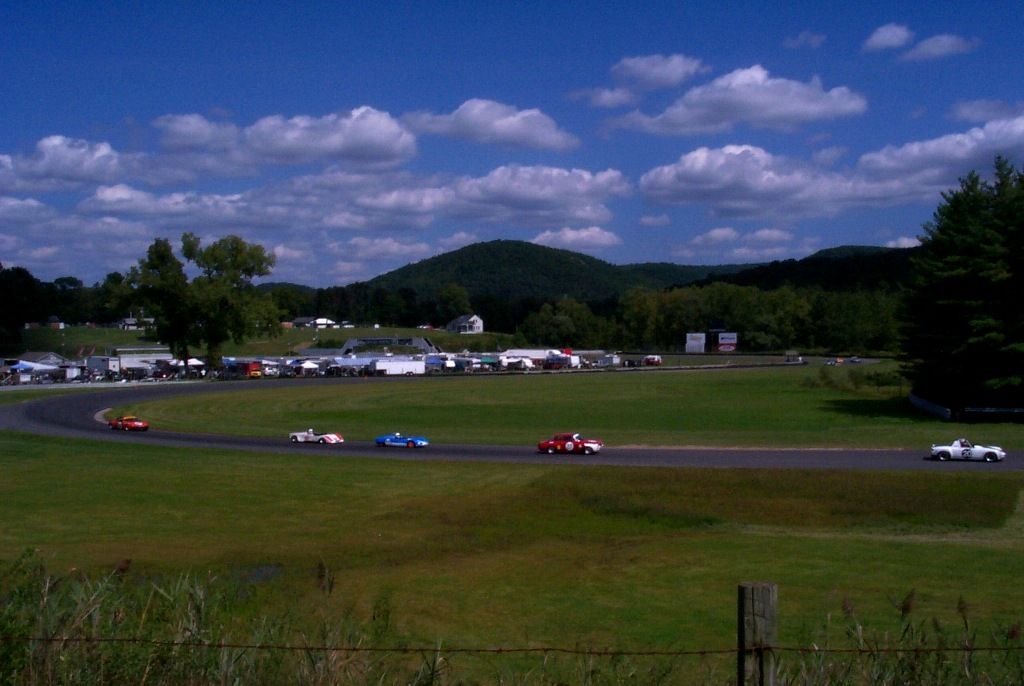 Just a few of the 350+ vintage race cars there: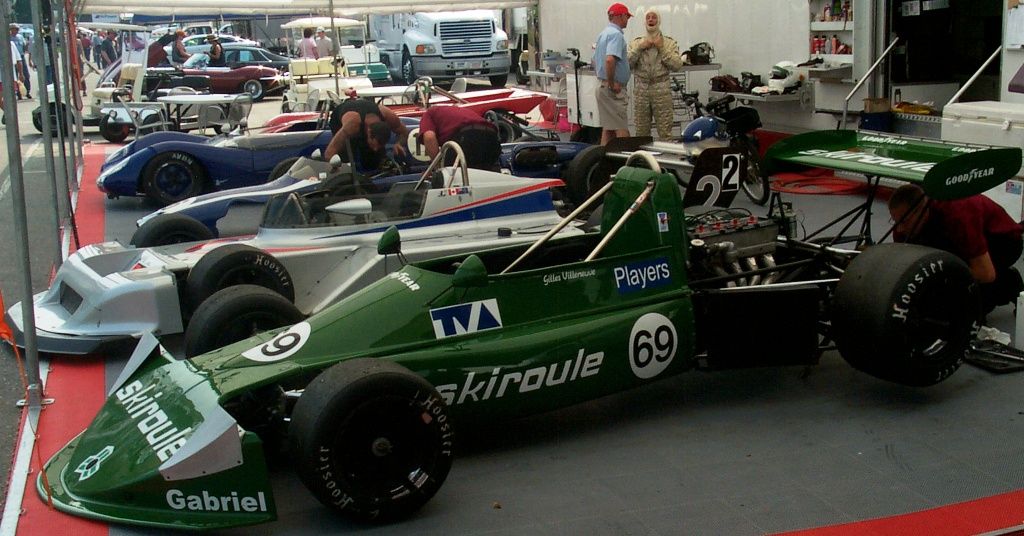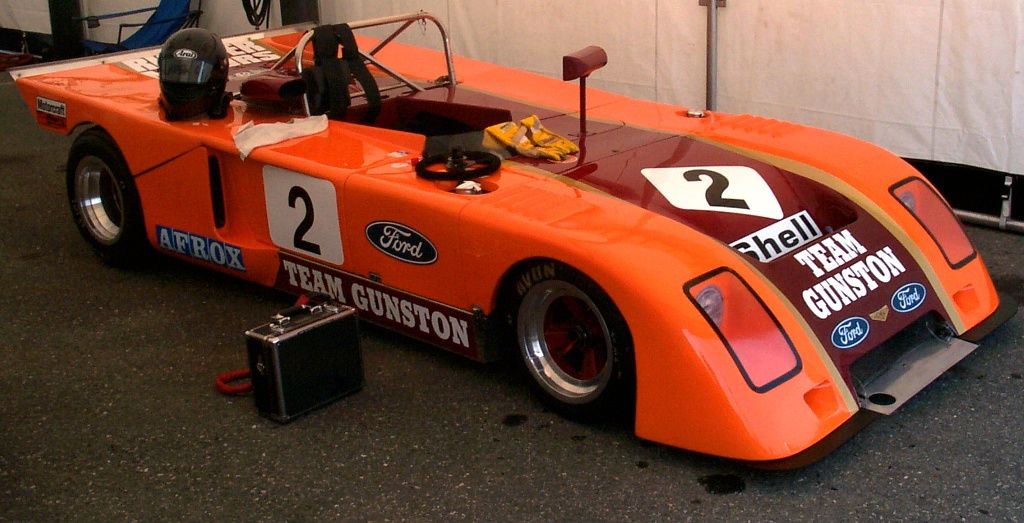 The whole 4 day trip was a great time but 2 things stood out as really cool.. We had a sudden downpour on Monday morning and I was about 3/4 of a mile from the camper and was convinced the roof vent was wide open. I started jogging back towards that side of the track when I was passing a golf cart and noticed the passenger in the golf cart was Sam Posey. (I'm sure most of you have no idea who he is, but he's a very famous race car driver and currently a commentator on the Formula 1 broadcasts. If you remember the Trans Am series from the late 60's and early 70's, Sam drove the lime green #77 Dodge Challenger) I gave him a little wave and he stopped me and asked me if I wanted a ride. So I hopped on and got to chat with him for a couple minutes while they took me back up to the camper. It was very cool.
The other highlight was a test drive I took.. Jaguar was the marque of note this weekend year to celebrate the 50th anniversary of the E-type Jag.. They had a large corporate tent set up where you could see a few classic racing Jags and the 2012 cars. You could also sign up to drive one of the new 2012 cars.
Shockingly, one of the cars you could drive was the 2012 XKR-S
A limited production sports car (just 100 examples worldwide and they had 6 at the track) that has a 550 horsepower supercharged V8, F1 style paddle shifters and a computer limited top speed of 185 mph. A Jag rep goes with you (my brothers co pilot was Jaguar factory race driver Davey Jones, mine was BMW racer Wes Hill) and as long as you demonstrate car control and some amount of competence, they let you drive the car as hard and as fast as you want. Without completely incriminating myself, lets just say I had a VERY awesome 20 minutes behind the wheel of one of the worlds quickest and most exclusive cars. Better than any E ticket ride I've ever been on ;D
Two final pictures... First Sam Poseys Challenger~
and the Jag I got to spend some quality time in~