Post by offspringin on Mar 13, 2012 16:10:19 GMT -5
So we just returned from our longest road trip in the Compact. Wasnt very far or very long when compared to some of the journeys some have taken on here. Ill bet some have traveled more miles just to pick their Shasta up.
BUT for us it was the longest yet.
We both took a week off work and left out on our 8 night trip on the 3rd. On another thread i outlined that we were going to Stephen C Foster State Park in Fargo, GA 3-3 to 3-7 then down to Manatee Springs State Park in Chiefland, FL 3-7 to 3-11.
This was the maiden voyage of the awning my wife made and i have to admit it looks alot better than the original green canvas awning that smelled of old.
Here are some of the photos we took along the way. (we took over 300 photos so i have narrowed those down to about 30 for your viewing pleasure
Having packed up in the chilly rain the rain held off enough for a photo (then picked back up for about the next 24 hours)
Here is the rig pulling out of the Shastaport for the first time since it was built (with permit of course

)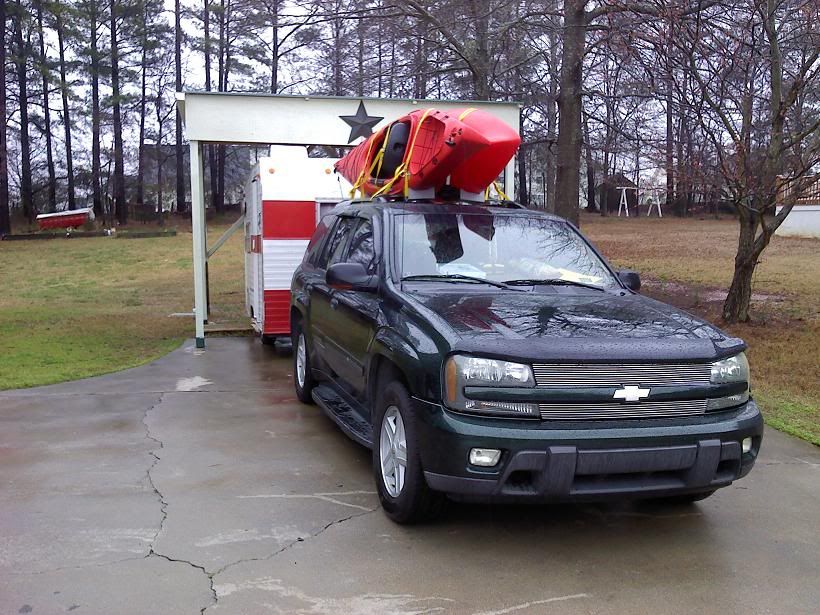 We made it on fumes to a gas station in Fargo. I have never had the pleasure of using the old style gas pumps with the little rolling dials although im sure its not the first time the Compact has been towed to one like it.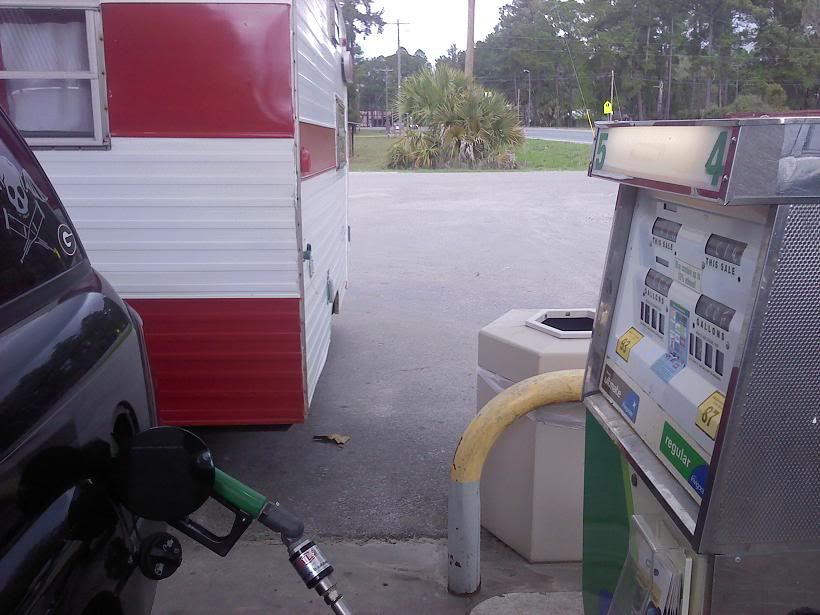 First night at Stephen Foster rain stopped for about 2 hours and we were able to set up, then it set in for the night (and i discovered theres a few more leaks)
Shasta towels on the line drying, our new camp sign and awning peaking into the photo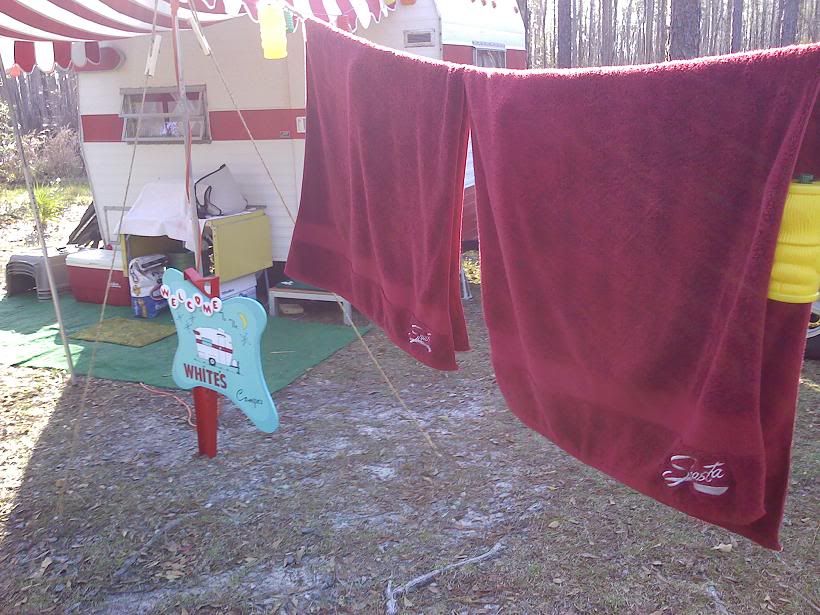 Another view of the site
And another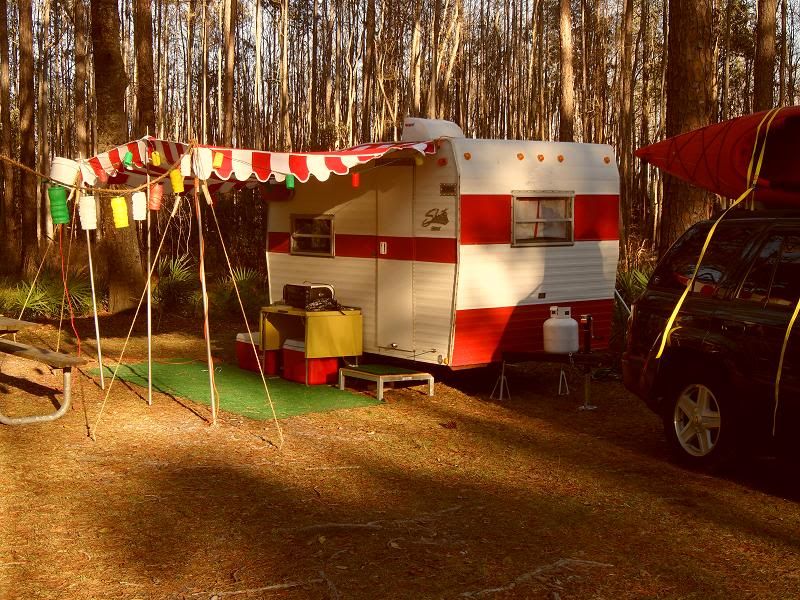 View down the road in front of our site. We pretty much owned this park for our time there. There were tons of open camp sites and plenty of beautiful weather to go around. Owls, at least 10 or so were around in the trees every night talking pretty loudly. The only sounds out there are made by nature, very peaceful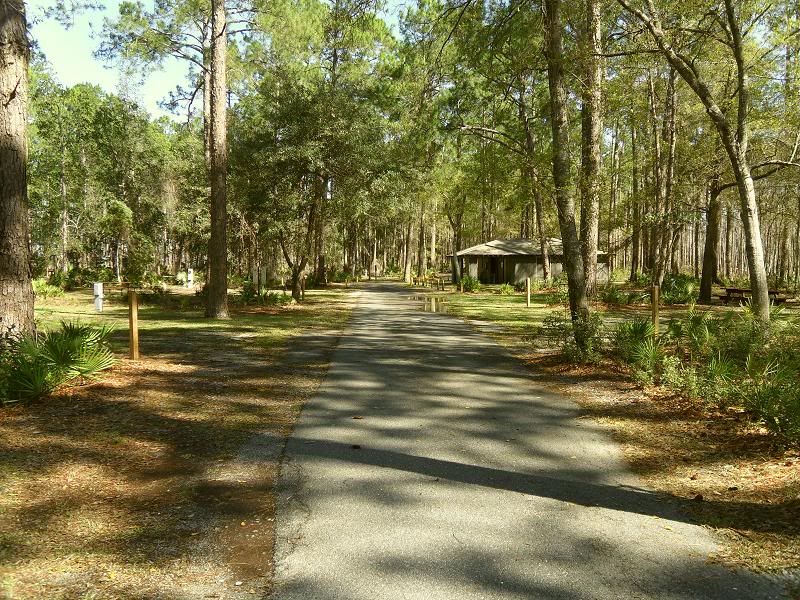 My wife picked up this vintage Argus 35mm camera before the trip and played with it along the way. We have not gotten photos developed from it yet so we are unsure if it even works right or not.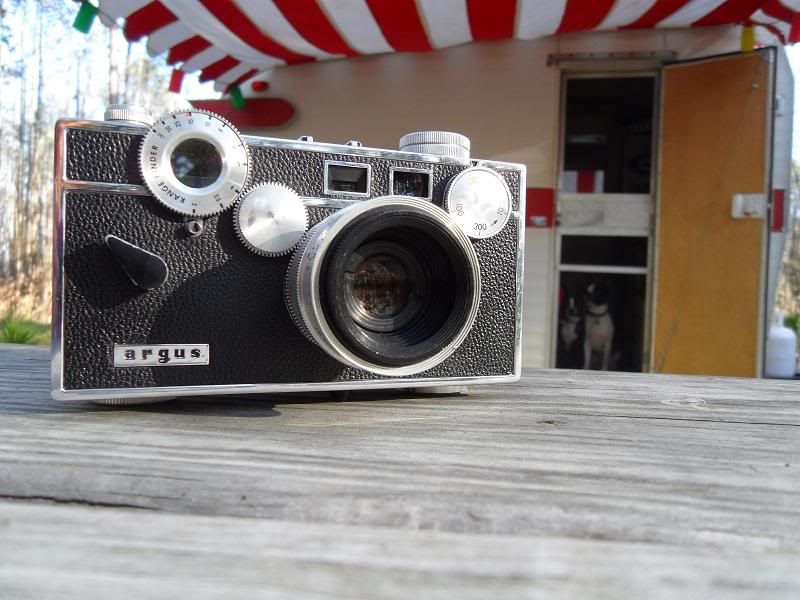 The boat ramp was closed to motorboats due to low water (kayaks/canoes were welcome). This gator came up on the ramp every afternoon to sun.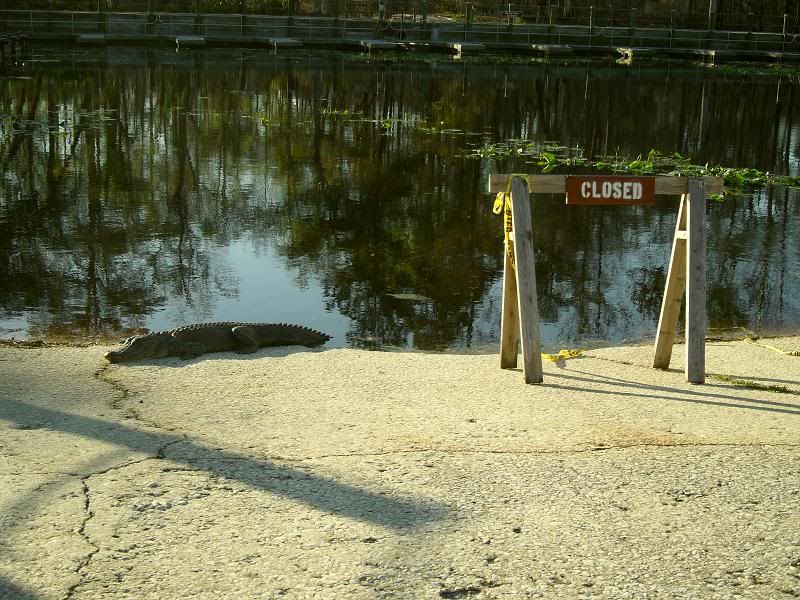 Found this shot amusing
Kayaking the swamp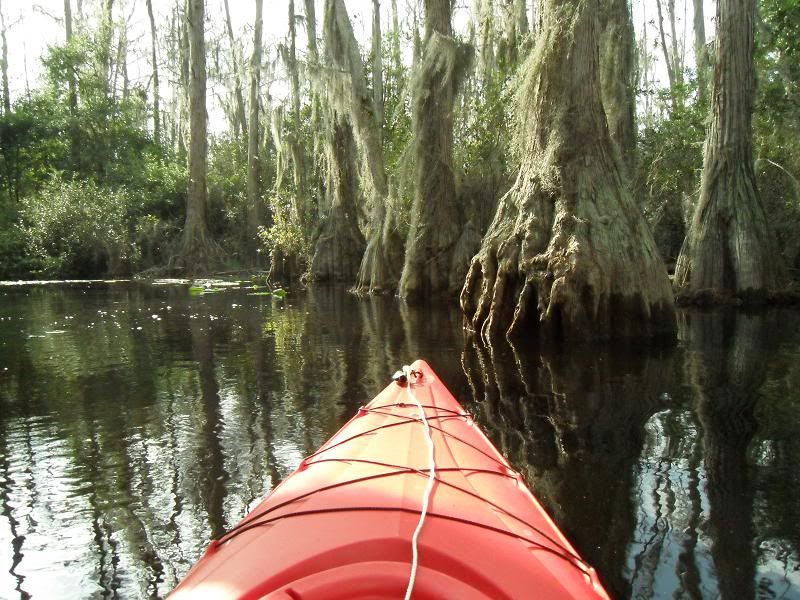 River Otter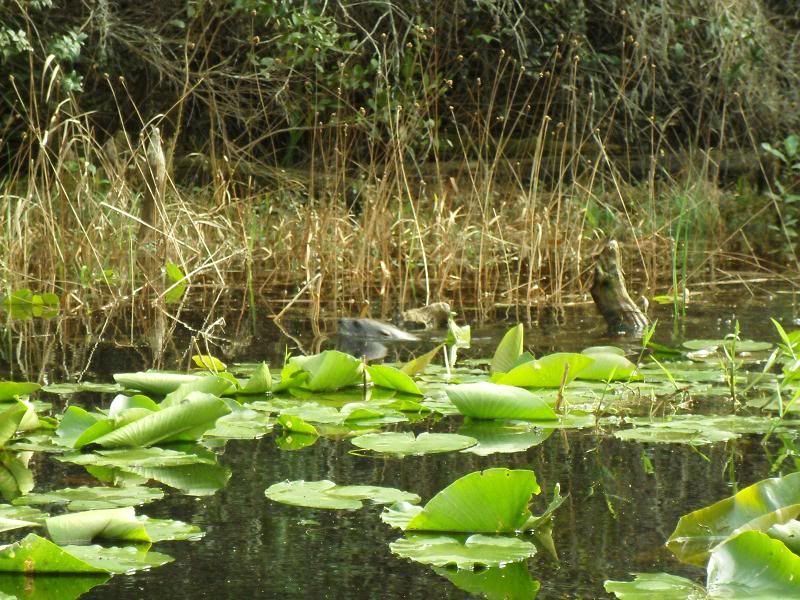 Gator hanging out on a log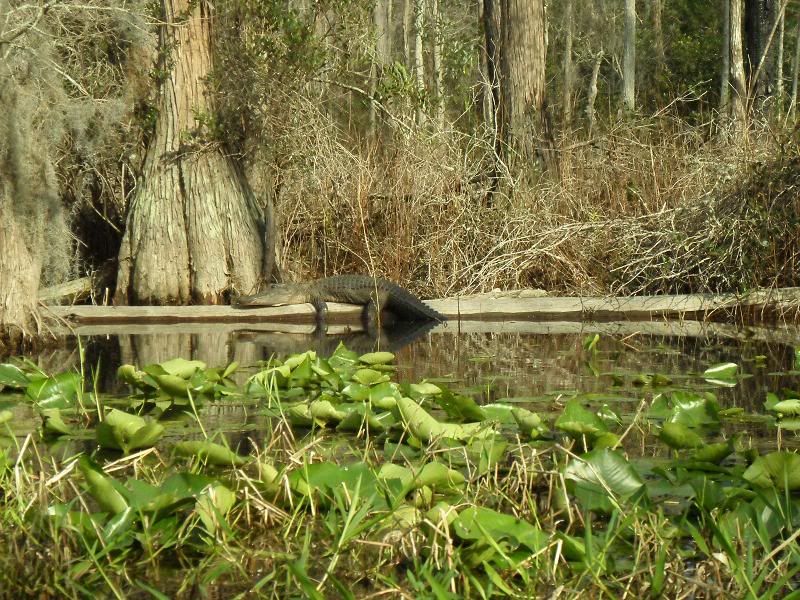 This was a massive gator, easily 10-12 feet i would estimate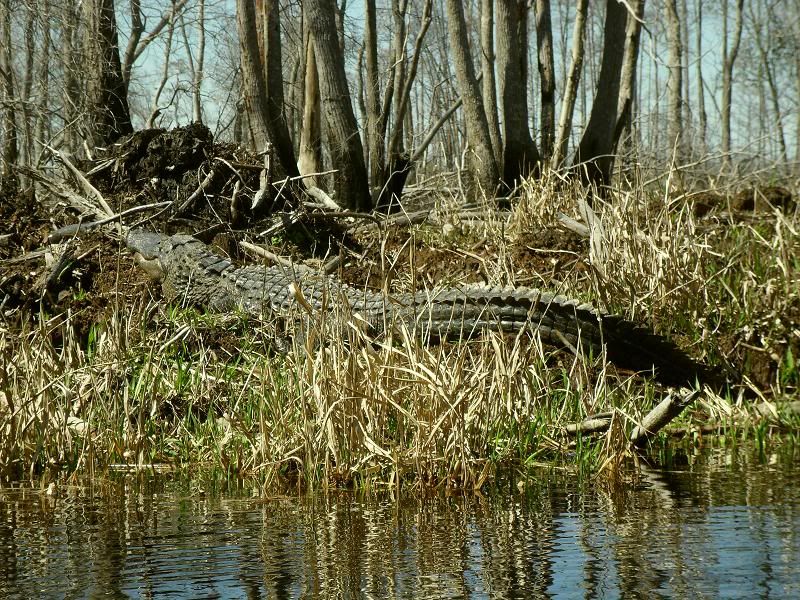 Of course our Gnome Ron made an appearance as he does on all our camping trips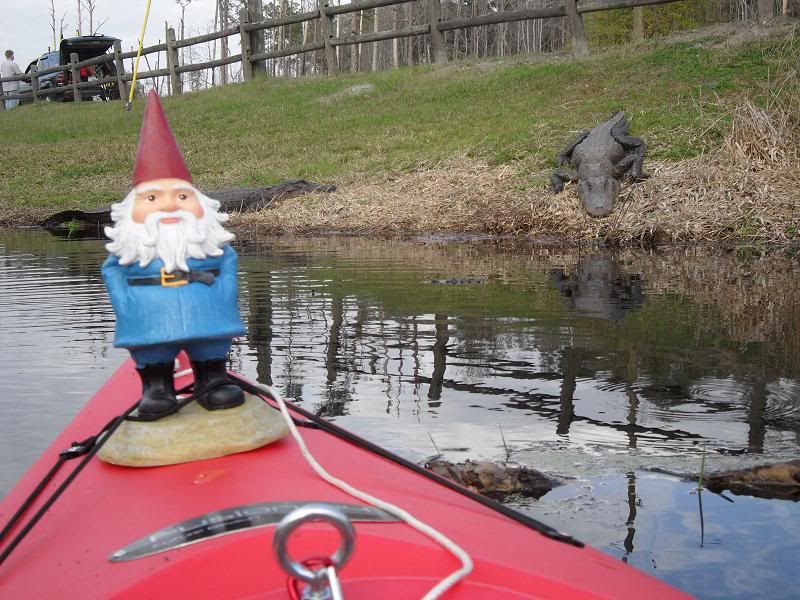 Leaving the park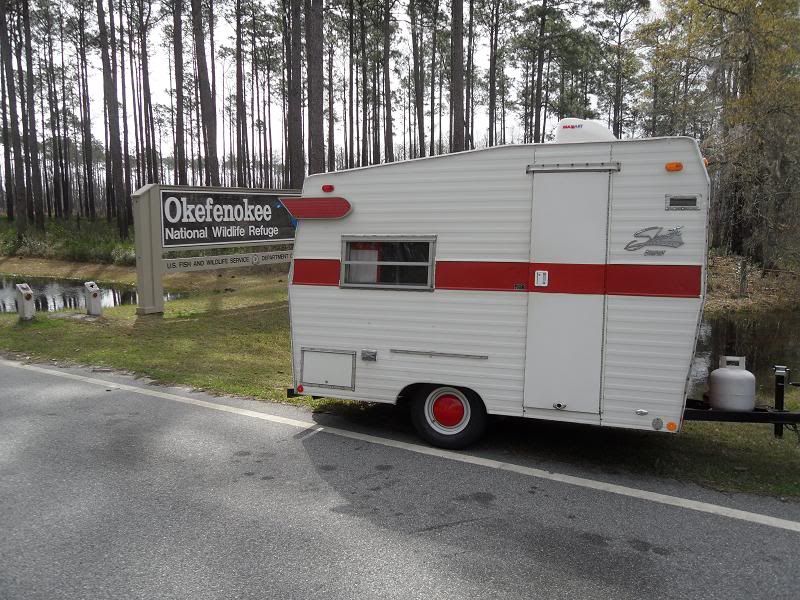 Found this old abandoned gas station on the way to Chiefland and had to stop and take pictures
This was our site at Manatee Springs, very nice site. Only con (and this may be common in Florida parks, i dont know) is that everything here was sand.
Welcome sign and flems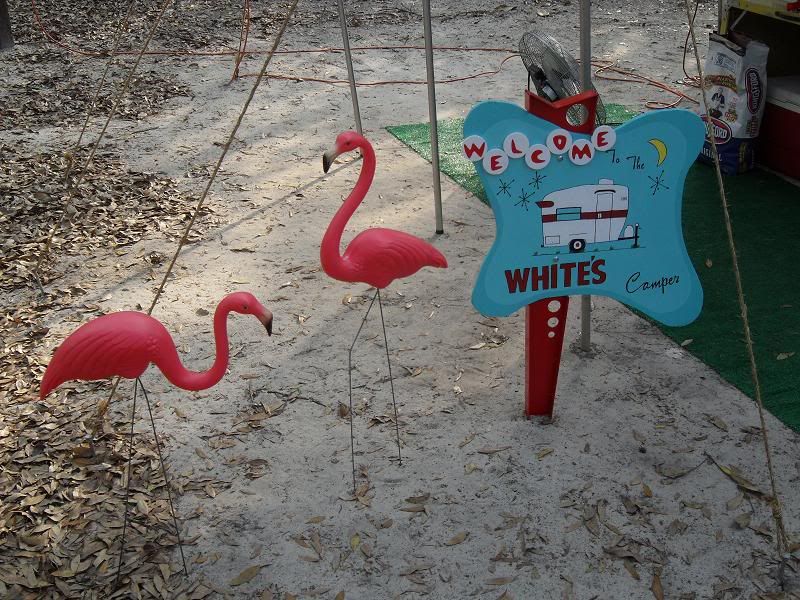 Deer roam the park out in the open at all times of the day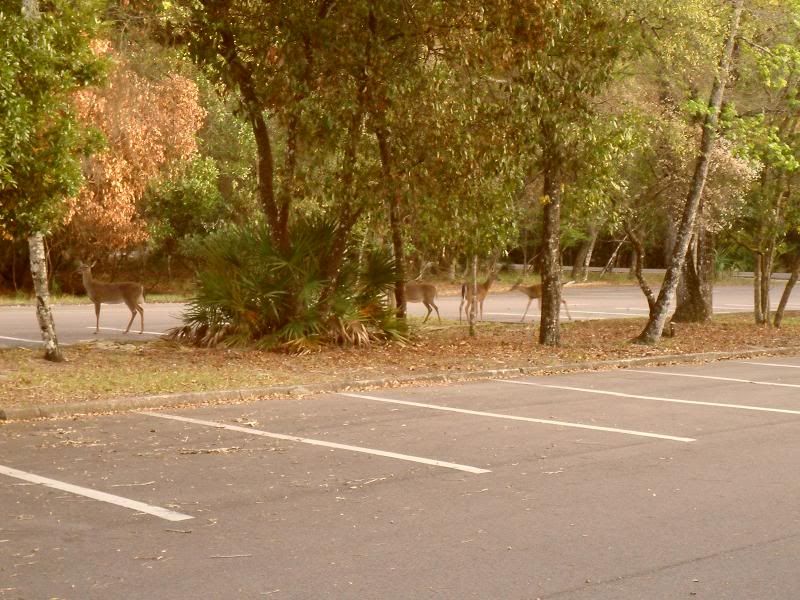 Another member from VSTF joined us at Manatee Springs, this is Dianemayes trailer, they stayed 2 sites down from us and we had a great time getting to know them. So glad they were able to make it out. Loved their camper too.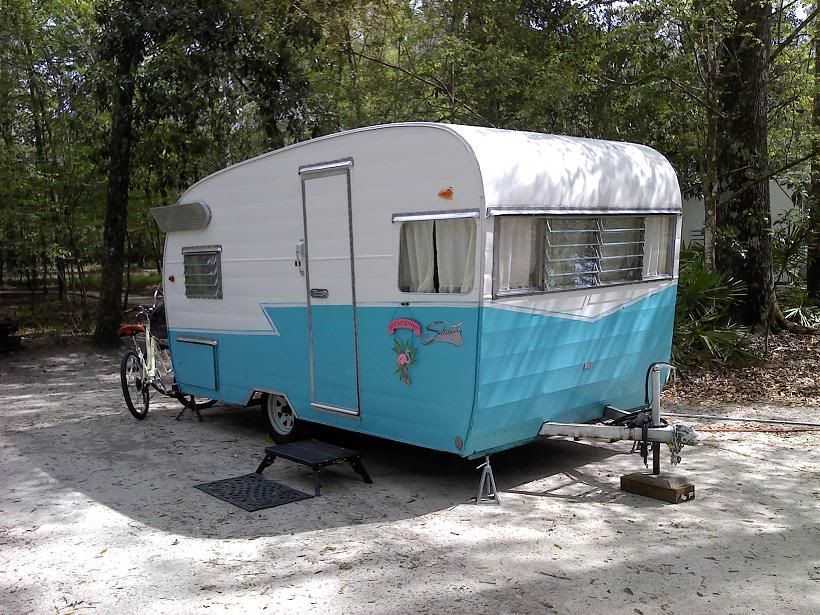 Ron hanging out at the spring head. We went swimming but he said the water was too cold (its always 74 degrees, thats why the manatees come there)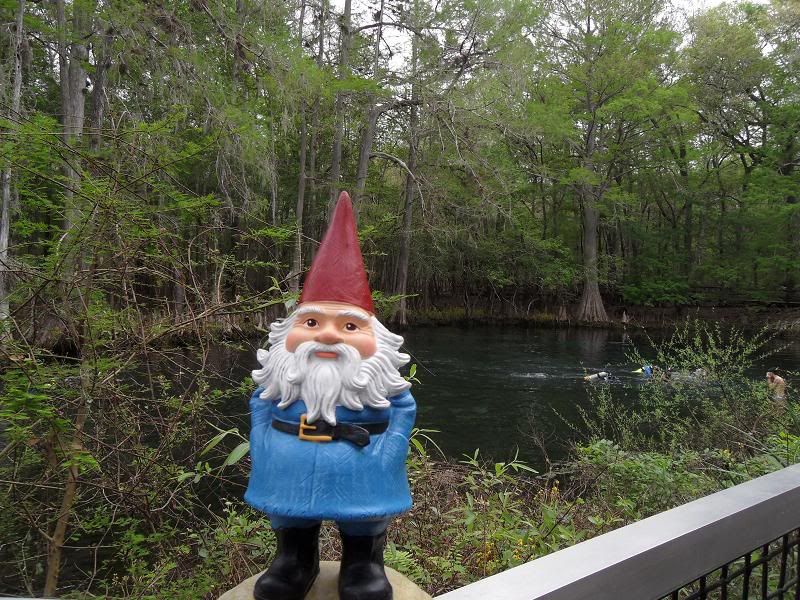 We got out and paddled around in the Swannee River, beautiful clear water coming out of the spring run. We saw 2-3 manatees swim below the kayaks while out there.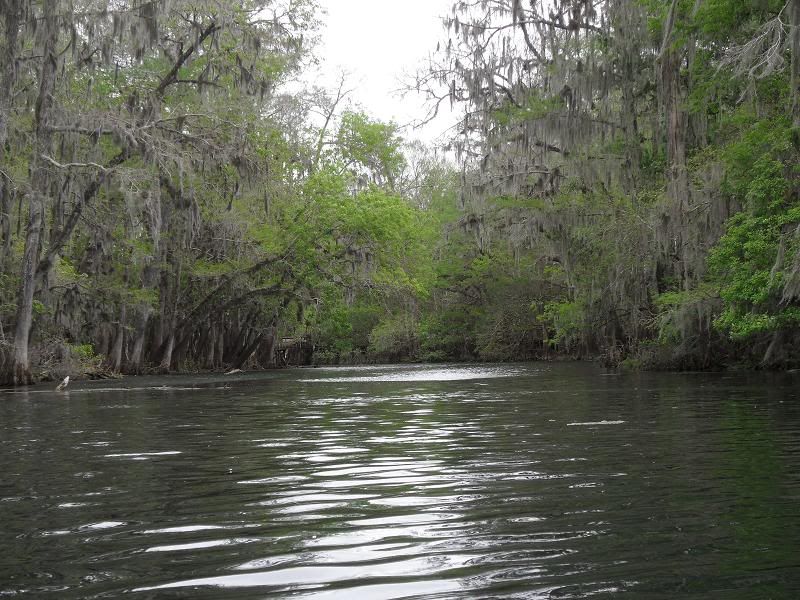 The wife and one of our pups kayaking
Me and the other pup kayaking
There was a moonlight kayaking trip that was pretty neat. I believe the ranger said we had 54 people go out. Had never paddled at night.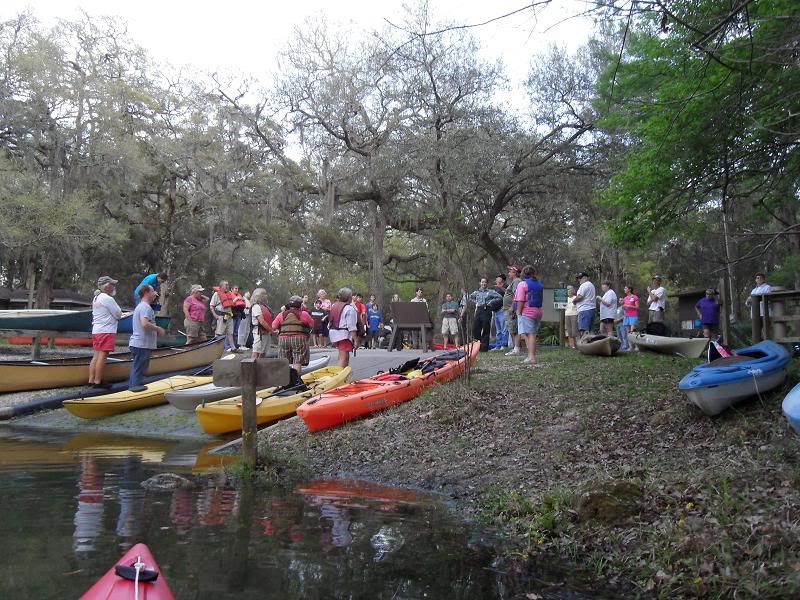 Friday of our trip this 1969 UltraVan showed up in the site between us and Dianemayes. Pretty much all original, nifty little camper. The folks were from Ohio.